Owning an RV allows you to travel the countryside in search of the next adventure. However, when you're not on the road, your RV is likely sitting in a garage or storage lot. Unfortunately, over time, the exterior of your motorhome can collect dirt, mildew, and other grime. If you don't travel very often, you might find your RV in less-than-desirable shape when it's time to take it out again.Fortunately, there's an easy and effective way to prevent this buildup and keep your RV looking pristine and brand-new. At Bob Moses Ceramic Coating, we can protect your rig so that it's always looking its best. We do this by adding a ceramic coating to the exterior.
WHAT IS CERAMIC COATING?
This term is kind of a catch-all to describe a wide array of products that protect vehicle exteriors. That said, a ceramic coating is a SiO2 coating suspended in a liquid resin, applied to the surface of any car, truck, or RV.
The polymer bonds with the exterior paint and provides a shield against environmental damage. High-quality ceramic coats can make the surface hydrophobic, meaning that it repels water. So, it's practically impossible for stains to set.
HOW ARE RV COATINGS APPLIED?
At Bob Moses Ceramic Coating, we can protect most RVs with our Sensha World Crystal Glow product. We can apply our treatment to the following materials:
Aluminum
Gel-Infused Fiberglass
Painted Fiberglass
Marine-Like Gel Coat
Base Coat
Clearcoat
However, some materials can't bond with this polymer, such as raw material fiberglass and acrylic lacquers. So, if your motorhome has one of these surfaces, you can't experience the benefits of a ceramic coating.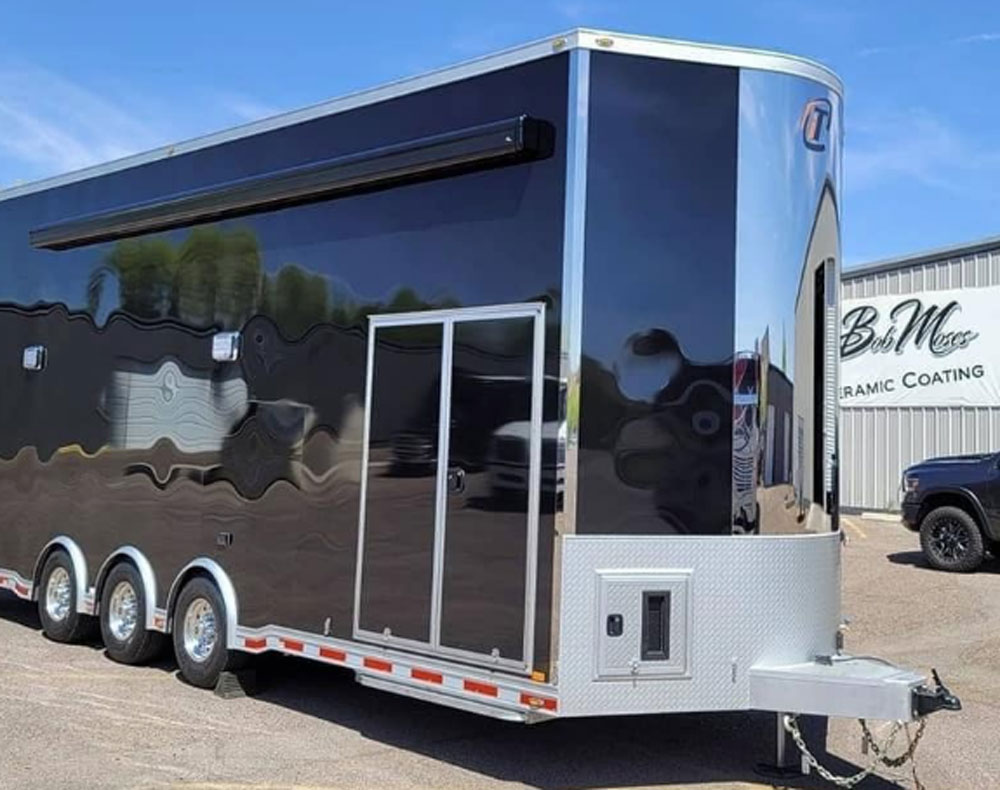 WHAT ARE THE BENEFITS OF CERAMIC COATING?
Protecting your RV should be a priority since it represents a significant investment. If you don't take care of your rig, it can rust and break down relatively fast, meaning that you have to pay for expensive repairs and treatments. Instead, it's much better to be proactive with a ceramic coating. Here are some top advantages of this product:
Long-Lasting Protection
We use Sensha 8-Year Crystal Glow. As the name suggests, this coating can last up to eight years with proper cleaning and maintenance.
Hydrophobic Properties
Stains and mildew are no longer an issue. Any liquid that touches the ceramic coating slips right off, making it even easier to clean and wipe down your rig.
UV Protection
Nothing wears an RV down like sunlight. UV rays can cause colors to fade and materials to become hard and brittle. Our ceramic coating reflects most of these rays so that your RV will look as vibrant as the day you drove it off the lot.
Glossy Finish
One way that your rig will look brand-new is that the surface will always look clean and shiny. Even when the RV is bone-dry, it will still have a wet, just-washed appearance.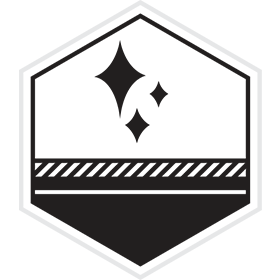 PAINT PRESERVATION
PAINT PRESERVATION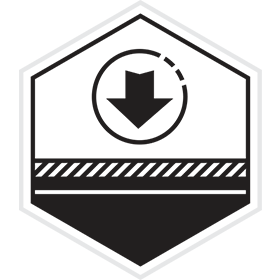 REDUCE COST
IN MAINTAINING APPEARANCE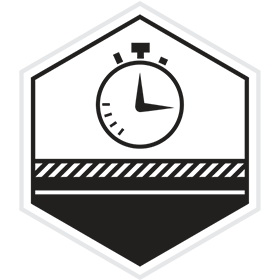 NEW CAR SHINE
LONG LASTING NEW CAR LOOK
SUPER HYDROPHOBIC
WATER REPELLENT & ELEMENTS DURABILITY
HOW TO TAKE CARE OF CERAMIC COATING?
Although this product protects your RV, it's not indestructible. Here are some tips to ensure that you get the maximum benefits:
Clean Regularly
Fortunately, cleaning your motorhome is a breeze with a ceramic coating. Just rinse and wipe down the surface, removing any surface dirt or dust.
Dry Off Completely
If water stays on the surface for too long, it can wear off the coating. Once you're done cleaning, be sure to take a towel and dry up any wet spots.
CONTACT BOB MOSES CERAMIC COATING
At Bob Moses Ceramic Coating we pride ourselves on our Sensha ceramic coating product and our high level of service. If you are looking for RV ceramic coating services in Arizona or Nevada, call the location closest to you today for a free quote! Contact us now.