Ceramic Coating for Semi-Trucks
For trucking companies, your semi-truck is the face of your business. It's critical that you always focus on appearance. Whether you have a single semi or an entire fleet of trucks, you should be considering how your truck's paint is going to be protected throughout the year.
While washing and waxing can help with protecting your truck's paint, you'll find the best value and protection for your semi in a ceramic coating.
Elevate Your Professional Brand Appearance
At Bob Moses Ceramic Coating, we use Sensha World Crystal Glow, a specially designed SiO2 coating that is hand-applied to the surface of your vehicle.
This nano-coating of SiO2 (silicon dioxide) suspended in a PTFE (polytetrafluoroethylene) resin, applies as a liquid, and a chemical bond will form so that the polymer adheres to the paint. During the hardening process, it adds a significant gloss to the surface, making it appear wet and glossy even though it is dry.
This type of coating lasts longer and offers more benefits than wax. The hardened SiO2 results in a super hydrophobic layer that protects your vehicle's paint, while the PTFE in the resin provides a UV-blocking barrier to protect your paint from the harsh effects of the sun.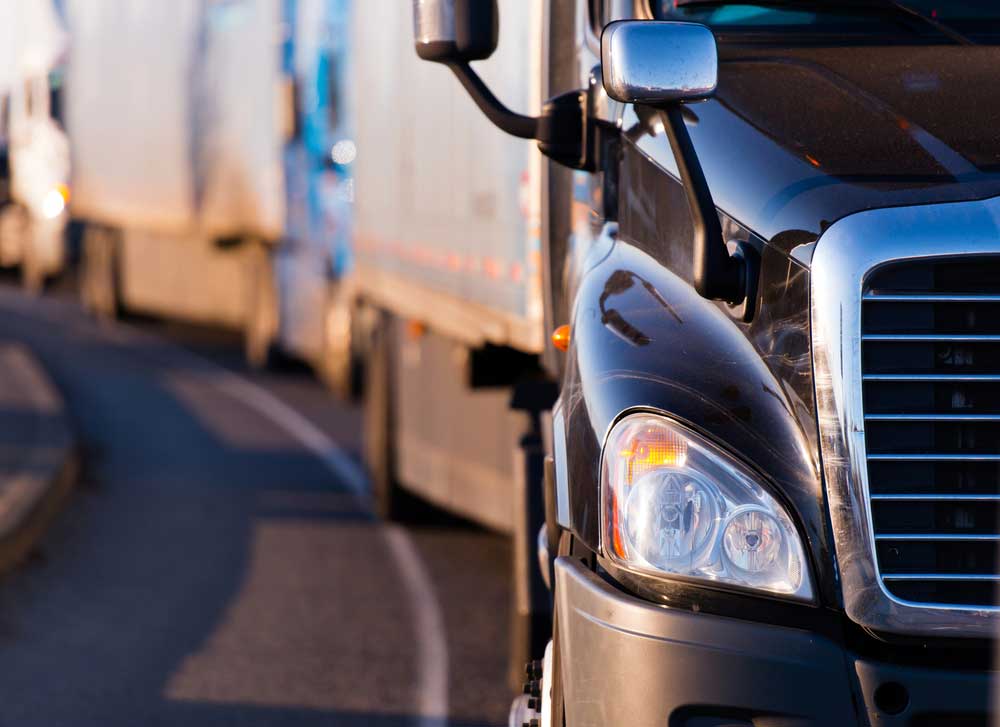 What are the Benefits of Semi Coatings?
Having a dirty fleet of trucks can negatively reflect on your brand and can cause you to lose pride in your ride. At Bob Moses Ceramic Coating, we want to help you protect the paint on your semi and ensure that your truck is always looking the best that it can.
Protect Your Paint Job
The glossy finish of the Sensha-World ceramic coating ensures that water-based dirt and grime rolls off the surface of your vehicle. Other debris, whether it be bird droppings, bugs, or anything else that you encounter on the road, washes off easily. Even tiny scratches and chips will be harder than ever to see as the coating strengthens your paint.
UV Protection
The UV rays won't affect your paint job as much, either. Typically, the UV of the sun can lead to fading. The vibrant color of your semi may dull over time. The best way to prevent that from happening is by considering a protective layer – and that's what a Sensha-World coating can offer.
The clear coating added to your semi-truck will also lead to chemical resistance. If you're constantly driving in high-pollution cities, you know that chemicals in the air can lead to staining. Our SiO2 coatings are an affordable method or protection worth investing in.
Semi Truck Fleet Ceramic Coating Services
Not all ceramic coating companies are created equal. At Bob Moses Ceramic Coating, we are committed to using only the highest quality products with the highest skilled application professionals to provide a hardened finish on your truck that can offer years of protection.
Every semi-truck deserves to have a high-quality ceramic coating – let us tackle the job for you. Contact us today or fill out the form below to get a free, no-obligation quote and schedule your semi-truck fleet for service with Bob Moses Ceramic Coating.
Contact Bob Moses Ceramic Coating to Learn More