Honda Ceramic Coatings
Honda has always been a reputable car brand. But, when you think of Honda, what comes to mind? An air-cooled engine? An SUV? Not a machine and a type of ridged tire. What about a ceramic coating? Honda owners have begun to use ceramic coatings for their cars because it makes them look better for longer and clean way easier. So why should you consider ceramic coating your Honda?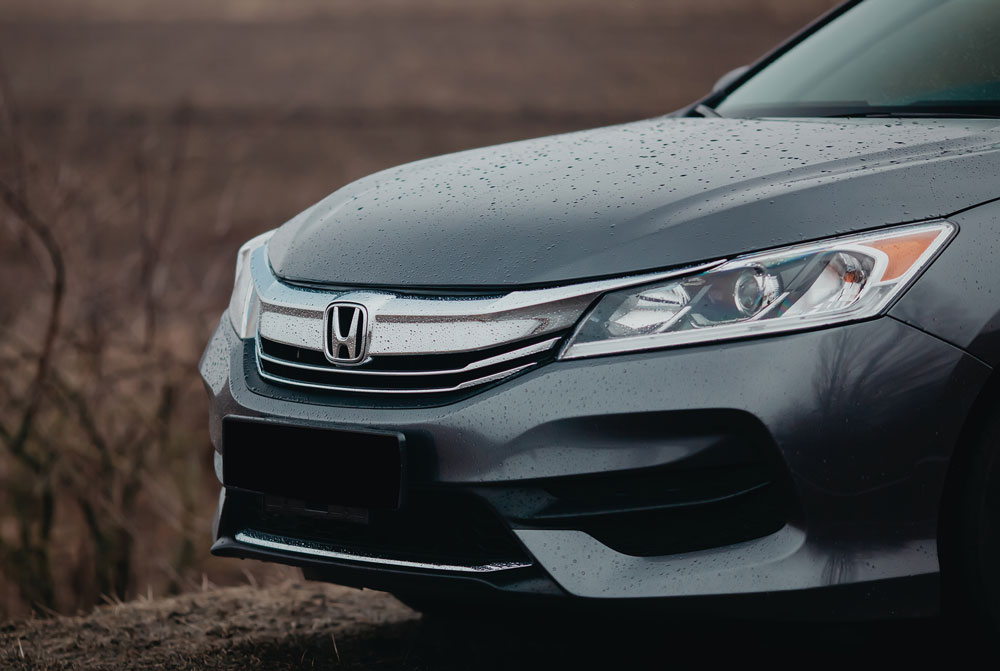 What is Ceramic Coating?
Ceramic coating is a material application process that coats a surface with UV inhibiting, chemical resistant materials. The ceramic coating protects and enhances the surface its applied to.
Benefits of Coatings for Honda and Reasons You Should Consider Using It
1. There is No Need for Frequent Waxing or Any Other Type of Protective Coating
The ceramic coating is designed to bond with the surfaces its applied to and does not need to be reapplied for several years.
They are highly resistant to rust, corrosion, and weathering. Ceramic coatings are incredibly durable because they are manufactured with a chemical called polytetrafluoroethylene (PTFE). Although highly durable, the degradation process is faster in places like Arizona, Florida, and Nevada.
2. Honda Ceramic Coating Requires Minimal Maintenance or Special Care
When you get ceramic coating for cars, the care and time necessary to invest in external maintenance is severely diminished. Bugs, road tar, dirt, and dust are super simple to remove and you do not have to wash as often. A lot of the time you can get away with a simple wipe down or just by using pressurized water. In fact, it's best to physically touch the exterior as little as possible to help make the ceramic last longer.
3. A Honda Ceramic Coating Can Possibly Preserve Value to Your Car if You Decide to Sell It
Ceramic coating your Honda can potentially preserve some of the value to your vehicle because most people want their cars to look nice, but they do not want them to look like they have been abused or neglected over time. With a professionally applied ceramic coating and proper maintenance, your Honda can maintain its "excellent" condition when posted up for resale.
4. Its Hydrophobic Nature Makes It Easy to Wash Off Your Vehicle.
The coating is hydrophobic, meaning it repels most liquids. This makes it easy to clean off your car with a hose or pressure washer because the water will attract and collect particulates remaining on the surface.
In the end, Honda ceramic coating is an investment worth your time. It's easy to get, reliable and affordable, will last a long time, and can save money on painting down the road. And what more could you ask for than that? Go ahead and contact us to get a quote for your Honda ceramic coating from Bob Moses Ceramic Coating.