Don't you love the way a new car shines when it rolls off the showroom floor? Ceramic coating provides a brilliant shine that not only lasts for years, but it also protects your paint job by acting as a shield between your car's surface and weather, debris, and dirt. It helps keep your car looking beautiful while eliminating the need to wax which saves you both time and money. If you are looking for ceramic coating in Tucson, the pros at Bob Moses Ceramic Coating can do it quickly, efficiently, and economically.We ceramic cars – and a whole lot more.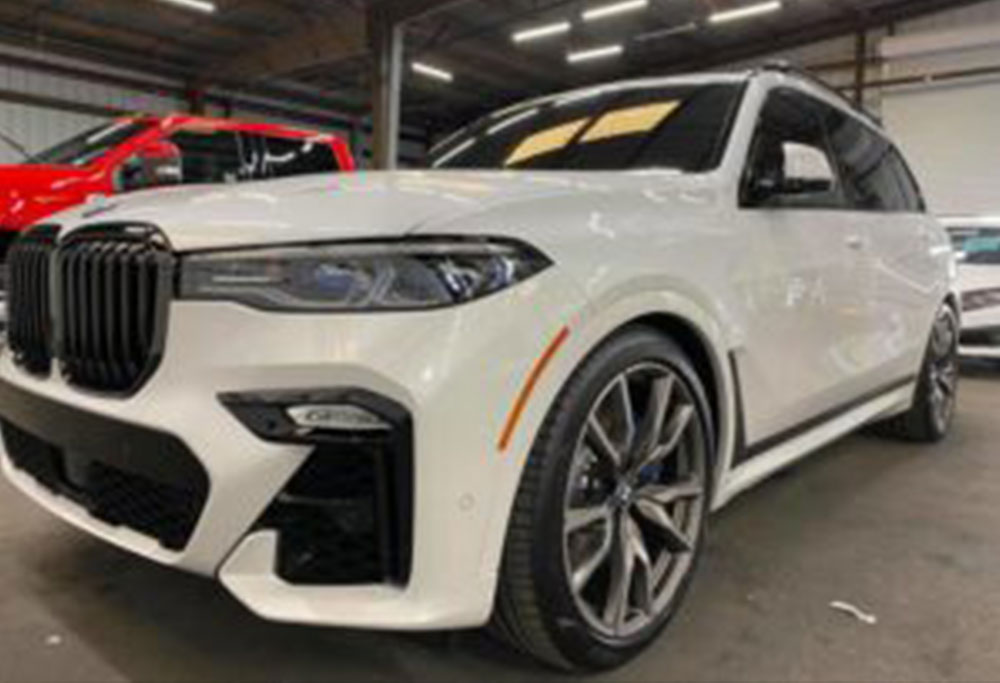 Ceramic Coating for Cars
Your car is a reflection of you. It sends a clear message about who you are. If your paint is faded and dull, what is your car saying to the world? What is it saying about you?
The best thing you can do is protect that paint so that your car stays looking like new for longer – much longer. Our ceramic coating lasts for eight years – even more in some cases!
This means you won't have to take the time and expense to wax your car. Instead, you can get out and show off your ride.
We can apply ceramic coating to all types of cars and SUVs, including collector and vintage cars. Imagine rolling up into an antique car show while your beautiful classic sports a glass-like shine. That will turn heads for sure!
Of course, we will coat your daily driver and anything in between. Not only is the coating great for aesthetics, but it is also great for adding a durable layer of protection against your car's surface and the harsh world beyond.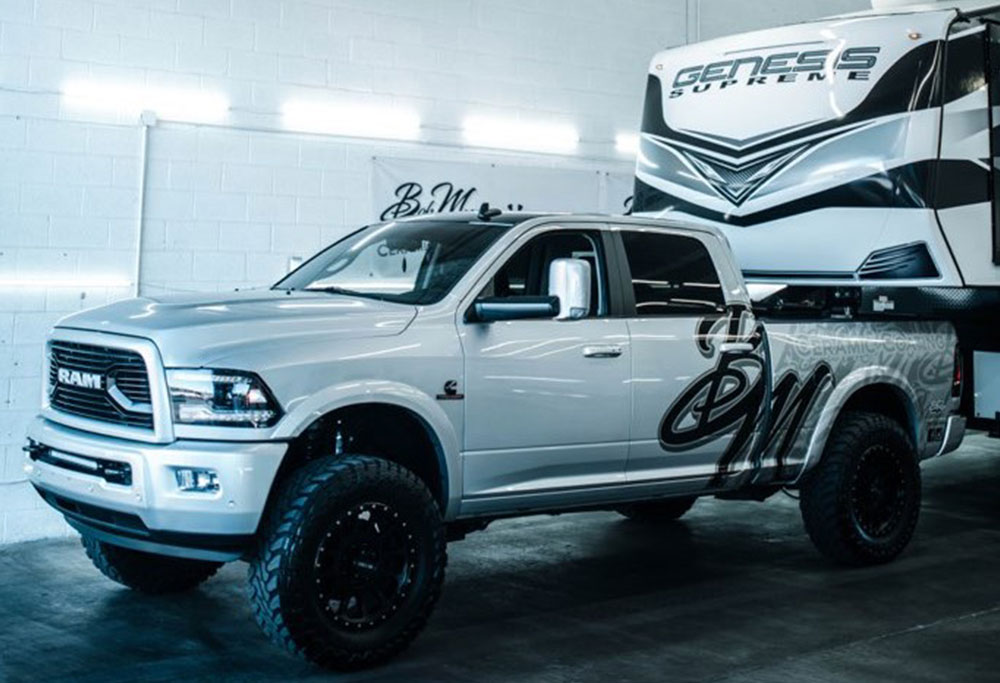 Ceramic Coating for Trucks
Trucks may be rough and tumble, but most paint jobs don't match that hardiness. If you want your paint coat to stand up against the weather, bugs, dirt, and everything you run into on the road, then the ceramic coating is the answer. It protects your paint from all those things and more while giving it a glass-like shine that lasts.
Whether your truck works hard or is just for show, the ceramic coating will keep it looking great. Get that incredible shine and keep the paint looking great for years by taking the plunge and getting it coated.
And don't worry if you are hauling things in the bed of your truck. Truck ceramic coating is durable and scratch-resistant. If you do get a scuff or scratch, we can take care of it quickly. You won't even know it was there.
We coat single cab trucks, extended cab trucks, and more. Get that high gloss shine that clear coat just can't match. You will be turning heads and it will definitely get you noticed.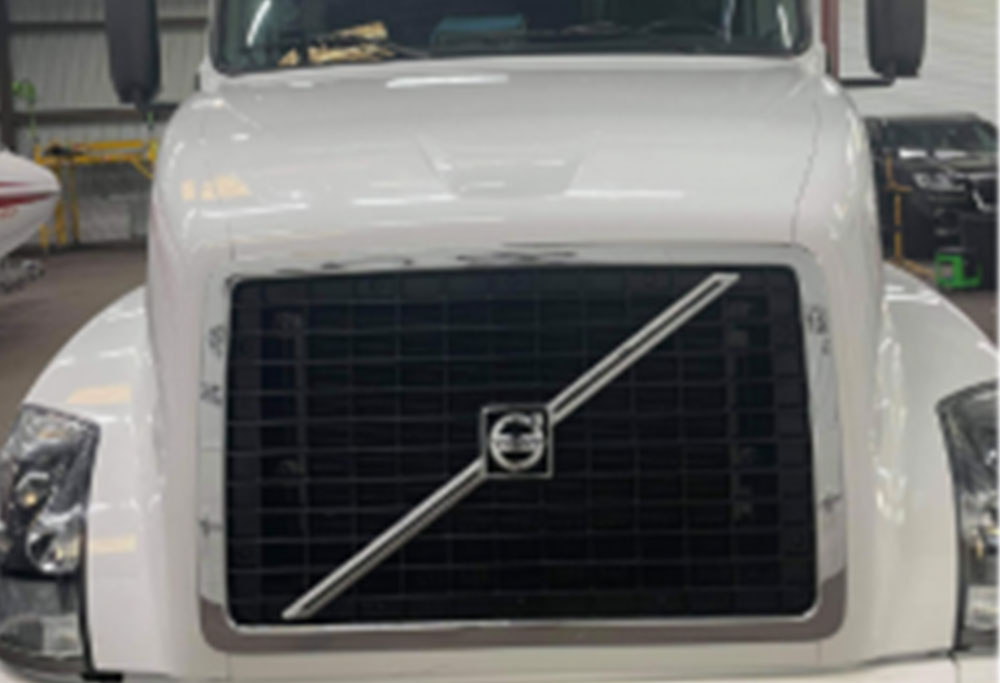 Ceramic Coating for Semi-Trucks
If you are a trucking company your semi-trucks, your fleet, are most people's first impression of your business. When your drivers are on the road, picking up, or delivering, people are noticing your trucks.
The same goes for owner-operators. It's a highly competitive industry and if you want to get ahead, you have to make yourself stand out.
Ceramic coating for semi-trucks will do that and more.
But giving your trucks a great appearance is not the only benefit that ceramic coating provides though.
Your trucks spend a lot of time on the road. That is a lot of road dirt, exposure to the elements, road salt, rain and water, chemicals, and more. Over time, all that can cause some wear to the truck, especially its appearance.
Ceramic coating provides a barrier between the truck's paint and the elements that can damage it. Your truck looks better longer, and it is less likely to get scuffed or scratched.
Ceramic Coating for Boats and Jet Skis
Ceramic coating for cars, trucks, and even semis is pretty logical and expected, but did you know that you can also apply ceramic coating to boats and jet skis?
It's true.
Boats and jet skis go through a lot and water can be pretty harsh, especially salt or brackish water.
Ceramic coating protects the paint and surface of the boat or jet ski so that the elements can't mar the appearance or affect the paint.
Boats and jet skis tend to fade quickly because they are always in the water and in direct sunlight. The paint fades and gets scratched and your beautiful boat isn't so beautiful anymore. Ceramic coating is scratch and scuff resistant, so it requires less maintenance and care.
If you are looking for a professional to apply ceramic coating to your car in Tucson, contact us first. At Bob Moses, our technicians have the experience and skill to professionally apply ceramic coating to the surface of your car, truck, boat, or any vehicle.
Call today to find out how you can protect your vehicle's surface and give it a long-lasting showroom shine while saving time and money. Call today to learn more or to schedule your appointment and get the gorgeous car, truck, or boat that you want.
LEARN MORE ABOUT CERAMIC COATING in Tucson