Ford Ceramic Coatings
Ford has some of the best-looking vehicles on the planet. From the rugged F-150 Lightning to the sleek Mustang Mach E GT to the Expedition and the Explorer, Ford definitely covers all the bases.
But when you buy a brand-new Ford you are going to want to keep it looking as great as it did the day you drove it off the lot – or even better.
It doesn't take long though and the paint starts to fade. The clear coat starts to peel and suddenly your pretty new Ford has lost some of its glimmer. Even if the cosmetic issues aren't overtly apparent, the paint fade is something you notice. It doesn't really matter if anyone else notices because you know.
You know.
What if you could retain that perfect paint job and keep your new Ford looking new?
What if you could protect your paint so that the clear coat won't peel, and the surface won't get chipped?
What if you could have a glass-like finish on your Ford car or truck. Would you go for it?
Let's talk about ceramic coating for your Ford.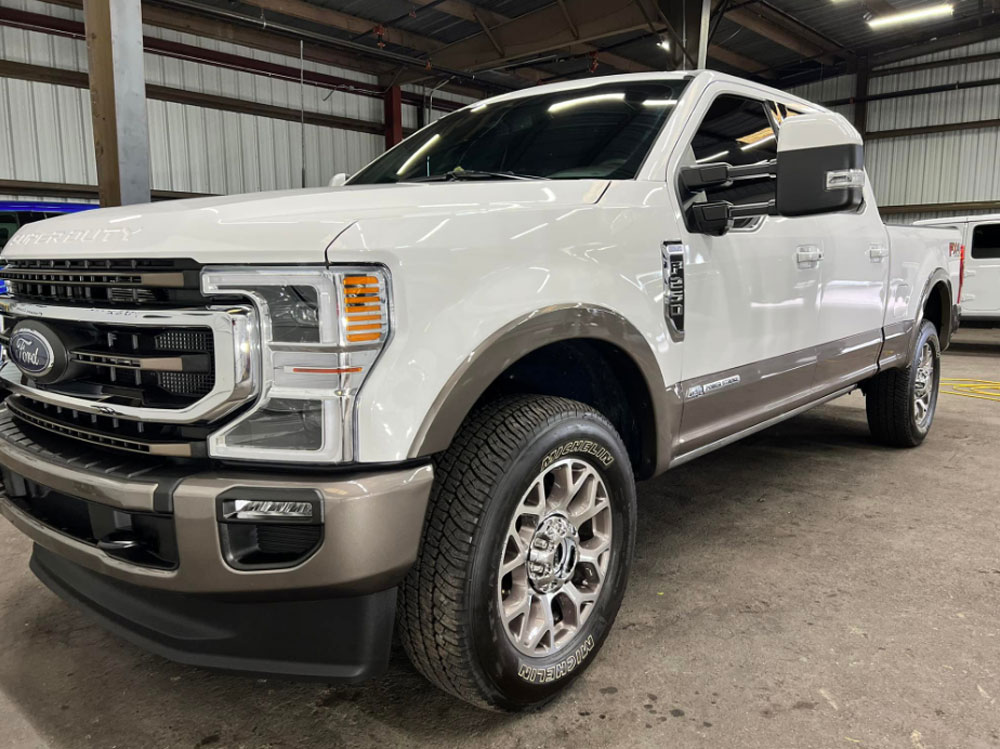 Ford Ceramic Coating
There are several reasons that you should get auto ceramic coating for your Ford.
UV Protection
UV rays are everywhere but they are more prevalent in certain areas of the country. Depending on your geographic location and the way your store your vehicle, you could be putting your paint job at serious risk of oxidation, peeling, clear coat failure, and fading paint, not to mention a number of other issues that could seriously impact your Ford's appearance.
Ease of Maintenance
Ceramic coating is hydrophobic which means that it repels water. This makes wiping off sap, tar, dust, bugs, and dirt much easier because they slide right off. It simplifies washing so much you'll wonder what you did before! You no longer need any special products or fancy waxes. Ceramic coating makes the cosmetic maintenance of your car so easy. Wash with soap and water every couple of weeks and wipe with a soft cloth in between and you are good to go.
Extreme Shine and Gloss
The shine and gloss of our ceramic coating by Sensha makes it one of the best on the market. Once the coating has been applied and set your car will have a glass-like wet appearance that won't dull for years. The best part is, you can toss out all your waxing supplies because with our ceramic coating all you need is soap and water. No more spending hundreds or even thousands or waxing and specialized washing just to keep your Ford's paint job looking decent. Now it can look phenomenal with way less work!
Ford Nano Ceramic Coating by Sensha provides serious protection for your Ford's paint and clear coat for as many as 8 years. Your Ford will be easier to keep clean and you'll have that extreme shine that will get you noticed.You and your ride will definitely be turning heads!
How to Care for the Ceramic Coating on Your Ford
Caring for your SUV ceramic coating is pretty easy, but routine washing is very important. A good hand wash every two weeks should keep your coating in tip-top shape. If it gets any dirt or contaminants on the surface, you should use a soft cloth to remove them as they happen. When dirt, grime, and contaminants are allowed to stay on the ceramic coating it begins to lose some of its hydrophobic properties. You will notice that the dirt tends to stick. To prevent this from happening, just wash your car regularly and wipe away any dirt that accumulates in between. Use a shampoo that is formulated for ceramic coating. This will make your work much easier, and the soap will rinse off cleanly and easily. You have no need for any gloss enhancers or waxes, so you want to avoid any shampoo that contains these. If you aren't sure what to use, ask your technician when you pick up your car what shampoo they recommend. As you wash your ceramic coated car you will find that it is pretty easy to wash. This is another perk of having the coating. The dirt and water will wipe away easily thanks to the special formulation of the coating. It also makes drying easier – which we also recommend when you wash your car or when it has gotten wet. You can use a towel, but an electric leaf blower will do the trick just as well. Take great care of your coating and it will keep looking fantastic for years. Many well-maintained vehicles even look fabulous long after the 8-year warranty runs out.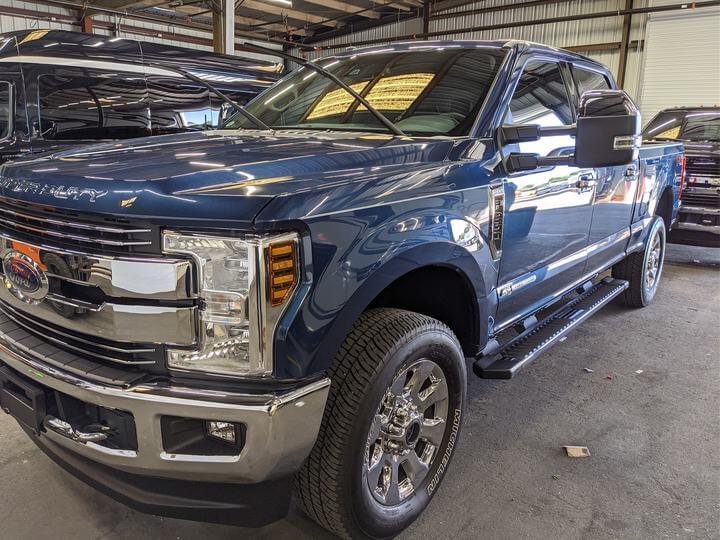 Get a Quote for Your Ceramic Coatings for Ford
That showroom-ready shine can be yours with professional ceramic coating by Bob Moses Ceramic Coating. Our professional, skilled technicians will apply your ceramic coating using Sensha ceramic coating products, so you can be sure that you have a durable, glasslike shine that will last for years.
Don't wait! Contact us today to make an appointment and protect that awesome paint job. UV damage, harsh weather, oxidation – not a problem! Ceramic coating will protect your paint from these threats to your perfect paint job and a whole lot more.