Ceramic coating is capable of offering a stunning aesthetic to cars, boats, RVs, and other vehicles. However, quality can vary dramatically based on the type of ceramic coating that is being used.At Bob Moses, we're proud to use a SENSHA ceramic coating. When you combine our high-quality products with our reliable service, you get a premium aesthetic that can offer you peace of mind year after year.
Let us talk to you in-depth about the materials that we use.
SENSHA WORLD CRYSTAL GLOW 8-YEAR COATING
The SENSHA Japan ceramic coating that we use is a durable, professional-use coating that offers an 8-year warranty. While many auto ceramic coating products on the market will only last for two or three years, we choose one that lasts for eight. It ensures that you get a great value when you decide to move forward with ceramic coating. The Crystal Glow glass film applied is considered high hardness and produces an extreme shine and gloss. It repels water and protects the paint surface against everything from bird droppings to chemical pollution that we see a lot of in Arizona, Nevada and Texas. At Bob Moses, we don't just use Crystal Glow and expect the best results. We are highly trained on how to use the glass coating in order to get the most professional and attractive results. It ensures that you get the protection capabilities that are promised. Additionally, it allows you to get the antifouling effect any time the car's surface is wet. We use a two-step application process with Crystal Glow. This includes applying an even coating throughout the car body with a coating sponge. Then, we immediately wipe the coating liquid off with a finishing cloth.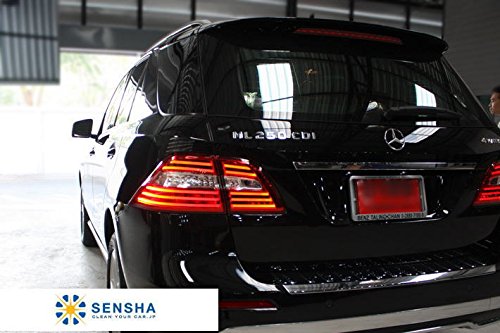 CONTACT US FOR CERAMIC COATING SERVICES
One of the best ways to learn more about our processes and what products we use to complete them, is to contact us. We can provide a custom quote to ceramic coat your car, truck, boat, RV, or another vehicle. Based on the condition of the body as well as the benefits you want to enjoy, we can talk to you about the various materials we can use. Our goal at Bob Moses Ceramic Coating is to provide you with a durable and aesthetically pleasing protective coat. With our high-end products, we can make sure to give you the results you want – and we'll work to make it as affordable as possible.