Car Ceramic Coatings
At Bob Moses Ceramic Coating, our goal is to build lifelong relationships with our customers; therefore, you can expect to receive the highest quality of service in the ceramic coating business from the moment of your first phone call to well beyond the life of your ceramic coat.
We provide ceramic coating services for a very diverse range of vehicles, including but not limited to: Travel Trailers, Toy Haulers, Motorhomes, SXS, OHVS, Boats, Jet Skis, Cars, SUVs, Trucks, Semis and much more. We also ceramic coat any exterior surface. This includes: Body, Windows, Wheels, Plastics, and Metals.
WHAT IS CERAMIC COATING?
A ceramic coating is a protective layer that goes on your vehicle. The purpose of a ceramic coat is to prevent stains and environmental damage. High-quality ceramic coats can repel water, making it much easier to keep your car or truck clean.
Ceramic coating can often be referred to a wide array of products and sealants. At Bob Moses Ceramic Coating, we use Sensha Crystal Glow 8-Year Coating. This product has one of the best lifespans on the market, ensuring that your vehicle will stay protected from the elements for years to come.
HOW DOES OUR CERAMIC COATING WORK?
The phrase "ceramic coating" in the US is a general term used for coating that is applied to the surface of vehicles for protective purposes. Our product, Sensha World Crystal Glow, is an SiO2 (silicon dioxide) or glass coating, hailing from Japan that is designed to last up to 8 years. SENSHA literally translates to washing and coating your car and is the brand we represent. To put in simple terms, our glass coating is a single layered liquid that suspends SiO2 particles in a clear resin which forms to the shape of the surface it is bonded to and hardens over time. This hardening process takes roughly a week to complete. When the hardening process finishes, your vehicle will have a gloss and shine that causes the paint to appear wet even though the surface has super-hydrophobicity. We have spent years in the industry perfecting our process and our professionals at Bob Moses Ceramic Coating can't wait to share it with you.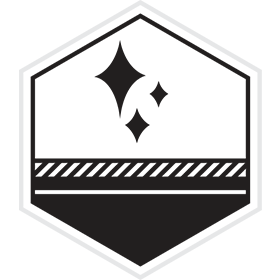 PAINT PRESERVATION
PAINT PRESERVATION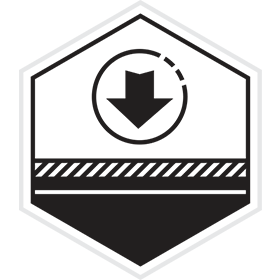 REDUCE COST
IN MAINTAINING APPEARANCE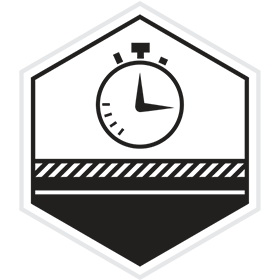 NEW CAR SHINE
LONG LASTING NEW CAR LOOK
SUPER HYDROPHOBIC
WATER REPELLENT & ELEMENTS DURABILITY
WHY DO I NEED CERAMIC COATING?
Protecting your car or truck should always be a priority. Since your vehicle represents a significant investment, you want it to look its best for as long as possible. A ceramic coating adds an effective barrier that keeps out dirt, grime, oil, and other materials that could ruin your car's finish.
You should also use a ceramic coating to get that fresh, just-cleaned look all the time. Sensha Crystal Glow provides a shiny, glossy coat to your car or truck that doesn't fade. So, no matter where you are, your vehicle looks like it just came from the car wash.
BENEFITS OF AUTO CERAMIC COATING
There are three primary reasons why you should let Bob Moses Ceramic Coating protect your vehicle:
Keep Your Car Cleaner
The Sensha product creates a hydrophobic barrier, meaning that it repels water and other liquids. So, even if dirt and grime do accumulate, you can simply rinse and wipe them off.
Long-Lasting Protection
If you wax your car, you'll have to reapply the coat every couple of months to maintain the same sheen and gloss. With our Crystal Glow coating, you don't have to get another coat for years. When treated properly, this product has a lifespan of up to eight years.
Reduce Wear and Tear
Moisture, dirt, and environmental substances can cause your car's paint to wear off over time. Then, water can create rust, leading to an expensive repair bill. Using a ceramic coat ensures that your vehicle can withstand the elements much better than it could without a coat.
FACTORS TO CONSIDER
Although ceramic coating for cars is an excellent way to protect your vehicle, it's not magic. Here are some points to remember when using our services:
Does Not Prevent Scratches and Other Physical Damage
This coating is designed to repel water and grime, not scratching. So, if you accidentally scrape against something, the coating can wear off along with the paint. This problem also happens if you use stiff brushes or towels to wipe down the vehicle's exterior.
Still Requires Regular Care and Maintenance
While you don't have to work as hard to clean your car, you can't skimp on washes. As dirt accumulates, it can erode the coating.
CONTACT BOB MOSES CERAMIC COATING
Let our team take care of your vehicle. See the difference a ceramic coating can make for yourself and contact us to set up an appointment.