Choosing ceramic coating in Las Vegas can provide you with some incredible protection and aesthetics. At Bob Moses Ceramic Coating, we have a professional team to offer you premium services for any vehicle you have. With a ceramic coating in place, you can ensure that the paint looks great for years to come.
Ceramic Coating for Cars
When it comes to ceramic car coating, Las Vegas cars need added protection. You get a significant amount of sun beating down – and those UV rays can cause the paint to fade over time. By creating an added layer of protection, your paint can look vibrant for many years. Plus, it will have a beautiful glossy look that you simply can't get with gas.
A fresh coat of paint on your car can cost thousands of dollars. Instead, we can help you to protect your paint so that it is scratch-resistant and hydrophobic. Water-based dirt will wash off so that your car looks its very best at all times.
Ceramic Coating for Semi-Trucks
Aesthetics are everything when it comes to business – and a semi-truck is one of the first impressions that you're likely to make. Whether you have one truck or an entire fleet, it's important to protect the paint – and we'll show you how with ceramic coating in Las Vegas.
You don't have time for waxing your semi every few months. Ceramic coating is durable and long-lasting, allowing you to drive for miles with confidence that your truck is sparkling. And, when there is dirt, a good jet rinse will get the truck clean in a matter of minutes.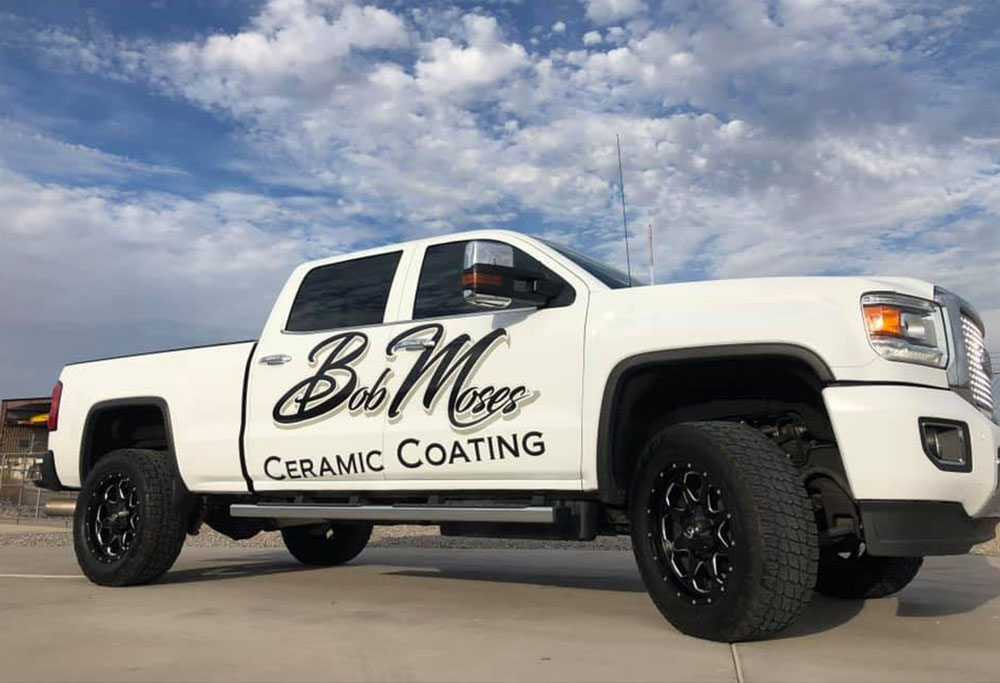 Ceramic Coating for Trucks
You may be driving your truck all over Las Vegas and beyond. Whether you're on the road or off the road, you're bound to be under the UV rays, surrounded by dirt and bugs, and much more.
Dirt and mud can take away from the aesthetics of your truck. Your paint coat isn't as strong as you might think – and it's bound to start causing staining and fading.
With ceramic coating in Las Vegas, you can get durable protection so that you can drive without having to worry about what your paint looks like.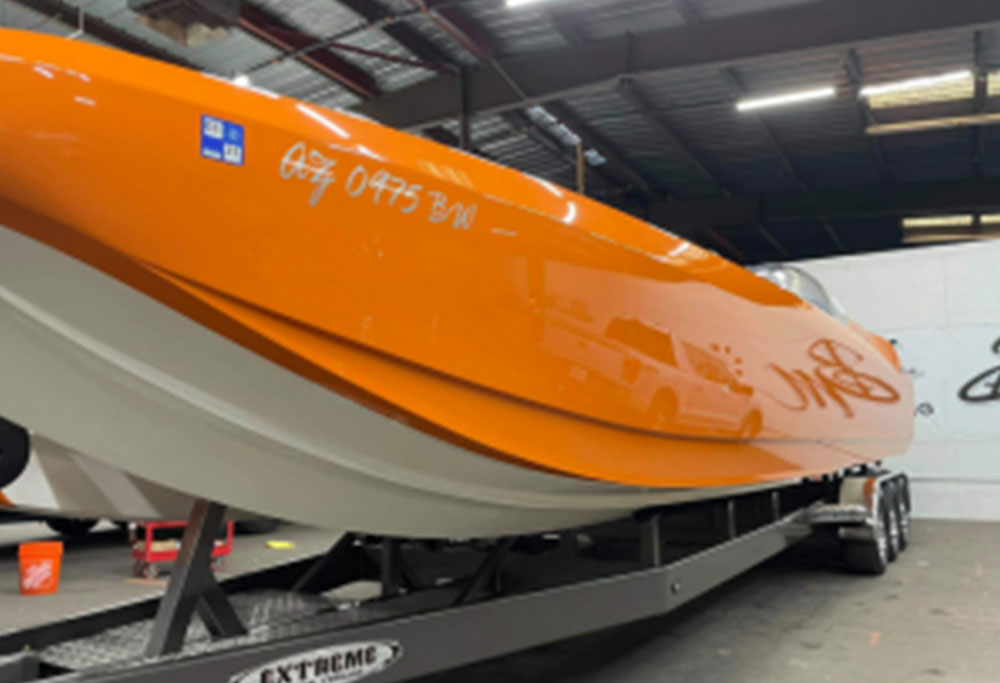 Ceramic Coating for Boats and Jet-Skis
Boats and jet skis spend a significant amount of time in the sun as well as in the water. The paint is prone to be damaged because of the harsh elements it is exposed to time and again.
The reality is that ceramic coating isn't just used for land-based vehicles. It can be used for marine vehicles, too. Boat ceramic coating a great way to protect your investment and keep your boat or jet-ski looking its very best.
The added protective barrier between the elements and your boat's paint will protect it for years. That way, when you come up against oxidation, UV rays, corrosion, and more, your paint has a premium line of defense.
Learn More About Ceramic Coating in Las Vegas
When you are ready to explore ceramic coating, Las Vegas vehicle owners can visit us at Bob Moses. We have the premium services and the competitive pricing to take good care of your vehicle.
We'll show you all of the benefits, and we'll use SENSHA-World coating that is known to last up to eight years.
When you're ready to learn about ceramic coating in Las Vegas, contact us for a custom quote and if we don't pick up right away, leave a message and we'll call you back within 24 hours!