You want something that will both protect your vehicle and also provide it with a great aesthetic. We have that for you at Bob Moses Ceramic Coating in the form of ceramic coatings. When you come to us, our professional team will give you premium services, which includes possibly coating your vehicle with SENSHA-World coating … giving you up to eight years of protection.Why would you want this? UV rays can be very damaging to your car, and the sun is often out in California. Which means your vehicle is constantly being hit by these rays over the course of a day. A ceramic coating can protect against those damaging rays.
Wondering about whether your vehicle would benefit? We can help you. Here are some of the options that we have for you at Bob Moses Ceramic Coating: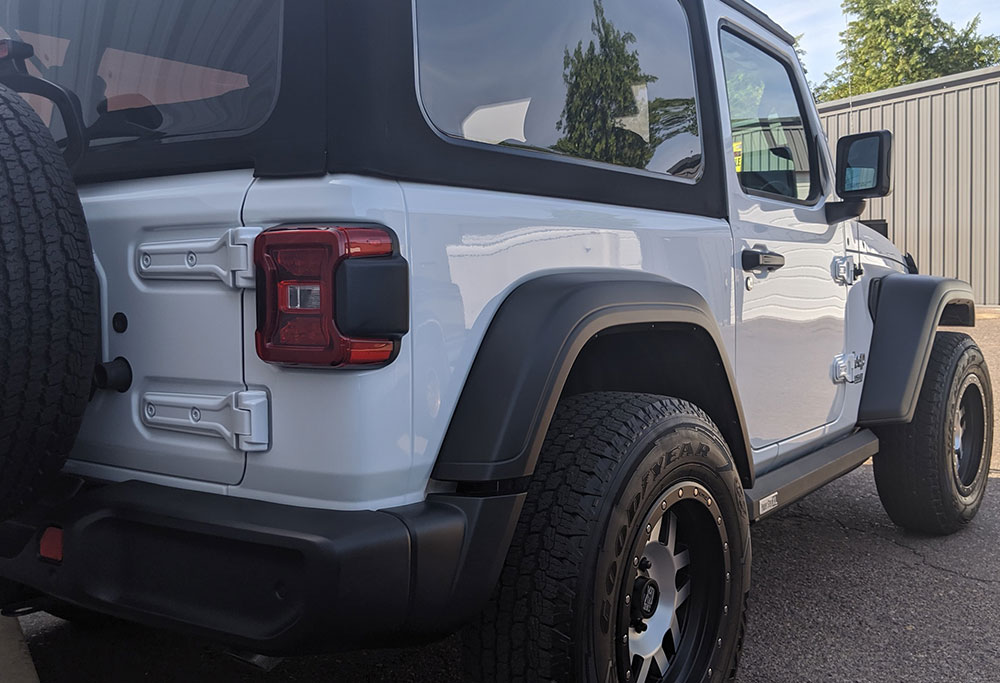 Ceramic Coating for Cars
You love your car, especially its color, which you picked out. It's important that it stays that vibrant. You want to have your car protected with ceramic coating while you drive around California. The sun is the main problem, since the UV rays can do things like make your paint fade the longer they hit the surface. That means that the color won't be as vibrant. Our ceramic coating is the perfect barrier between your car and the sun. It does two things:
It adds a layer of protection from those harmful UV rays
It also makes your car look great, thanks to its glossy look
A ceramic coating can also save you money in the long run, since you might have to pay over a thousand dollars to have your car painted again if it fades from the UV rays. That money goes back into your pocket with the ceramic coating. Our ceramic coating also protects you against scratches and water. It is also extremely easy to wash off water-based dirt from the surface of your car.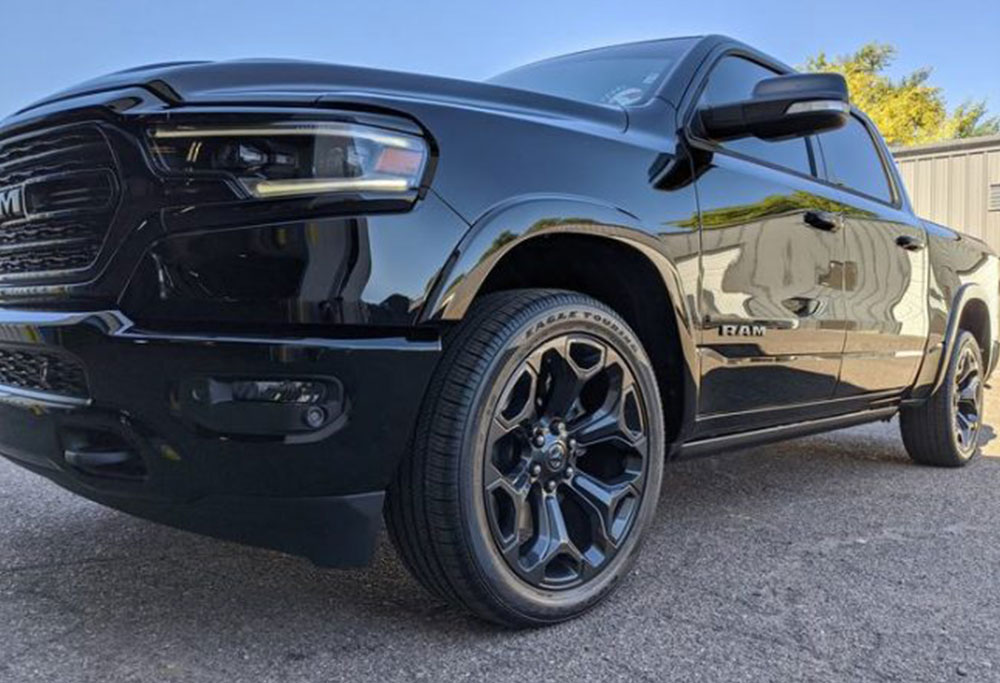 Ceramic Coating for Trucks
Trucks are excellent for doing job-related things or just to take a trip outside of Salt Lake City and relax on a vacation. But that also means taking your truck out into the sun and possibly even the rain or snow. There are plenty of off-road paths too… which takes you away from the hustle and bustle but also attracts dirt and bugs to attach themselves to your truck.
As a result, your truck can get a faded look very quickly, whether from the sun, the weather, dirt, or bugs … or a combination of all of them. That would be a problem for a regular paint job. Not with a ceramic coating. This will protect your truck from any of the above. You can have fun doing what you are doing without thinking about the state of the outside of your truck.
Ceramic Coating for Semi-Trucks
Your semi-truck is a rolling billboard of sorts for your company. That means that aesthetics play a big part. Do you want your semi to be one that has fading paint from it being in the sun or would you rather it be something that is vibrant and can catch people's eye as they drive alongside it? Chances are good that the answer would be the second one for most people. Fortunately, there is a solution – a ceramic coating.
A ceramic coating protects your semi-truck against the sun and rain and dirt will be easy to wash off. All of this will create a good first impression for those who see it for the first time. It shows that your business is something that cares about the little things and that will make you seem more trustworthy.
Ceramic Coating for Boats and Jet Skis
Boats and Jet-Skis both endure two different types of elements … and a ceramic coating on your boat or jet ski offers protection against both of them. They spend a lot of time in the water and they are also in the sun. Both of them are tough on the paint. A layer of SENSHA-World coating from us will take care of that problem from you.
Most of the time, people just think about protecting their car or truck. A boat or a jet-ski can cost a good amount of money, too. They are well worth protecting, too. Getting a ceramic coating is a great way to guard those purchases from the elements and have them look great both in and out of the water.
Learn More About Ceramic Coating in Santa Maria, CA
If you own any kind of vehicle and want it to look its best despite the sun and other things, then a ceramic coating is the way to go. You will appreciate how it keeps your vehicle's paint looking fresh and shiny while also making cleaning a snap. Your overall driving experience will be much better for it.
At Bob Moses Ceramic Coating, we are more than happy to discuss any questions about how ceramic coating could be an excellent thing for your vehicle. We have many experienced staff members and we also have many satisfied customers who have seen first-hand how it can protect their vehicle from the California elements.
Feel free to contact us at 310-447-1269 for a custom quote. If we can't pick up the phone, leave a message and we will get back to you within 24 hours!