Blistering heat, pummeling monsoons and powerful sandstorms can put a beating on any vehicle in Mesa, AZ. While wax can offer some level of protection, a ceramic coating is the best answer when you're looking to protect your vehicle. One application lasts years and ensures that your vehicle looks great year after year.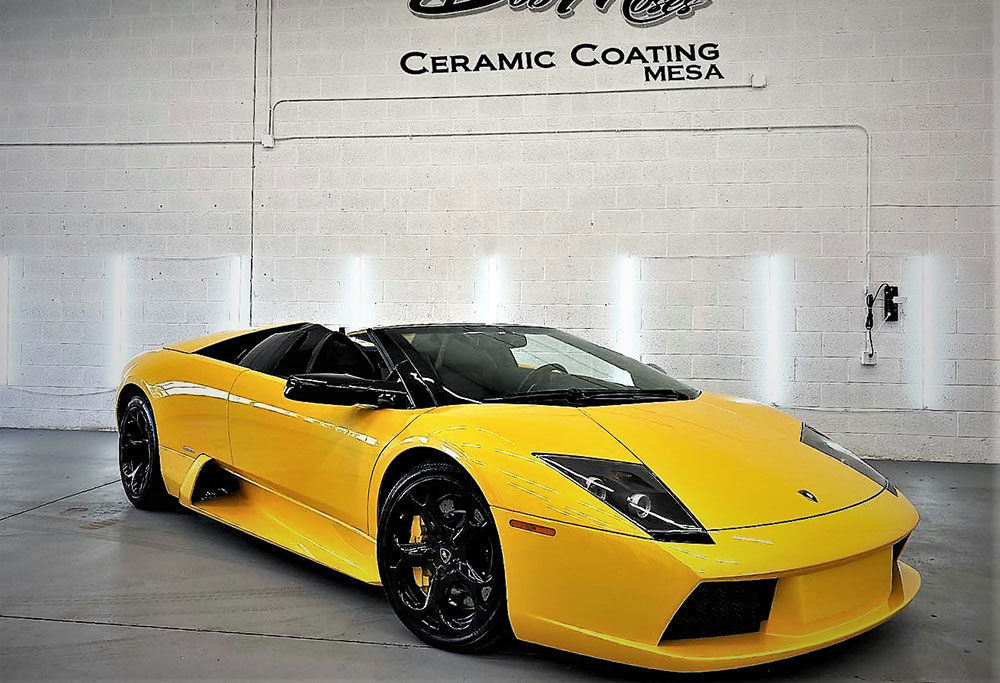 Ceramic Coating for Cars
Tired of waxing your car month after month? It might be time to start exploring a ceramic coating for your car. A single application from a Bob Moses Ceramic Coating technician can last up to eight years and offer a beautiful gloss-like sheen that builds a scratch-resistant and UV-protecting barrier for your car's paintjob.
With a ceramic coating, car body maintenance is easier than ever. With a simple wipe of a clean towel, dirt and debris can be easily removed, keeping your car looking its best.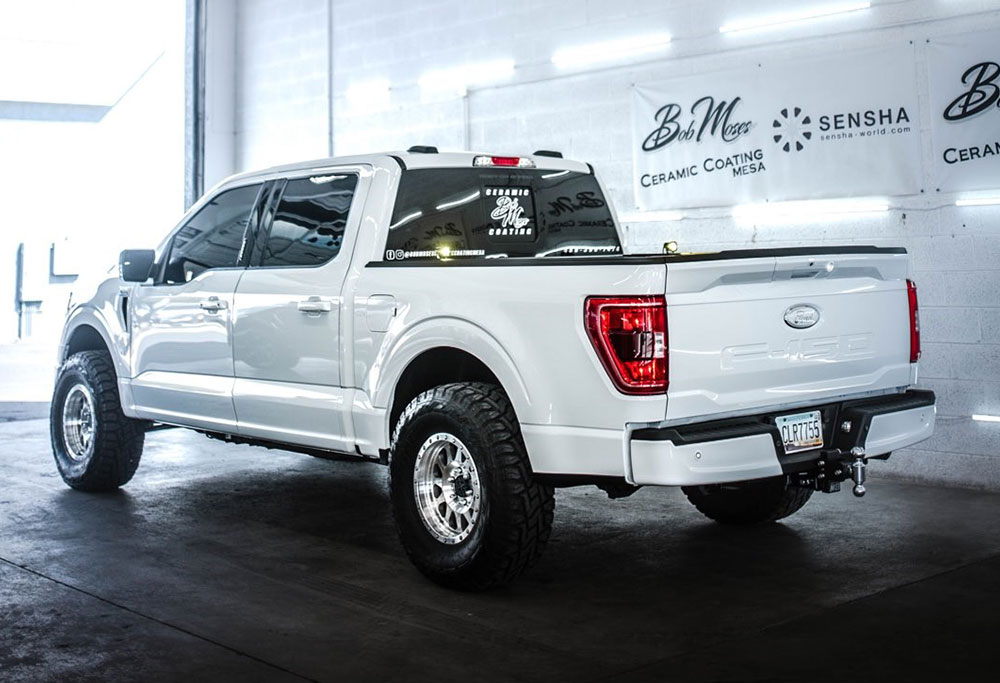 Ceramic Coating for Trucks
You're likely putting your truck to work, oftentimes covering it in mud, bird droppings, bug splatters, and more. Ceramic coating protects the surface of your truck so all that work (or play) doesn't cause any long-term issues with your paint.
With a hydrophobic layer, a ceramic coating from Bob Moses will leave your truck's body paint with a beautiful glossy finish that is scratch-resistant, UV-protected, and easier than ever to wipe clean.
Ceramic Coating for Semi-Trucks
It's important to you that your semi-truck looks clean and presentable. It is the face of your business – and appearance matters. A ceramic coating from our Bob Moses team in Mesa is a cost-effective way to protect your truck's coat. While a wax must be reapplied regularly, a ceramic coating lasts years, ensuring that you can drive mile after mile with protection from chemical staining from pollution or oxidation from UV rays.
Whether you have an entire fleet of semi-trucks or just one, our professionals can coat your semi truck with a ceramic layer that will ensure that you have the necessary protection to go up against dirt, grime, or whatever the open road throws at you. You'll have a scratch-resistant coat that offers plenty of protection, but can clean off quickly with a quick spray-down of water and a quick wipedown.
Ceramic Coating for Boats and Jet-Skis
Your boats and jet skis are constantly exposed to the sun, the water, and various other harsh elements. These toys are quite the investment, so protecting them is a must.
Ceramic coatings provide effective protection for boats, jet skis, and other watercraft. You'll have a scratch-resistant barrier between your paint and the elements so that you can protect against damage from oxidation, UV rays, corrosion, and even basic scratches.
You'll get a stunning shine on your boat, and the hydrophobic barrier will make it easier for you to keep everything looking clean and sparkling for multiple years.
Learn More About Ceramic Coating in Mesa
Ceramic coating in Mesa can be advantageous on any vehicle. As a long-lasting and easy to maintain your vehicle's paint coat, high-quality Sensha Crystal Glow, the ceramic product employed by Bob Moses technicians, can give your vehicle a stunning look that will last for years.
Contact us or fill out the form below to learn more and to get your custom quote for ceramic coating services in Mesa, AZ. If we don't pick up right away, leave a message and we'll call you back within 24 hours!