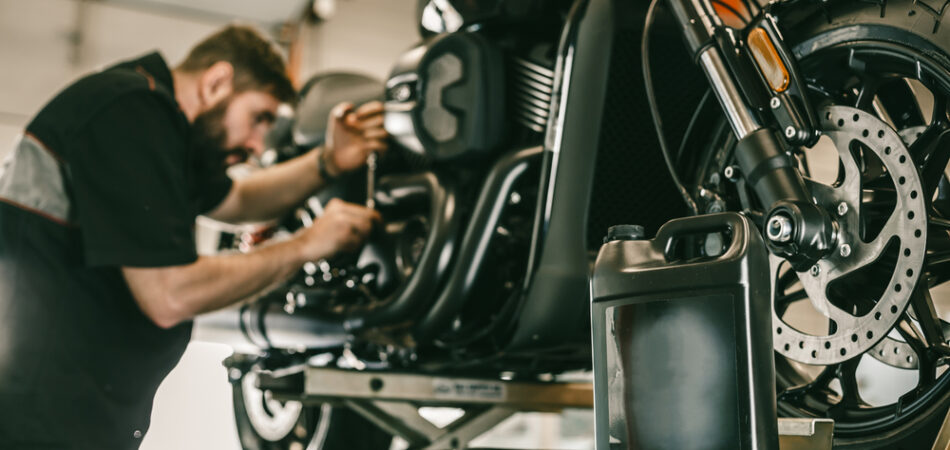 A ceramic coating is a blessing for any motorcycle owner. It is a great investment for long-term protection of your valuable vehicle. It protects a motorbike against damaging contaminants, repels liquids, and maintains the paint's shine. Whether the ceramic coating was installed by a professional detailer or if you did it yourself, it is important to keep it in good condition. Here is a list of tips for taking care of your motorcycle with a ceramic coating.
Tips for Taking Care of a Ceramic-Coated Motorcycle
Here is what you should do if you added a ceramic coating to your vehicle with Bob Moses Ceramic Coating:
Do not wash your motorcycle for seven days after the ceramic coating application.If you applied a ceramic coating, it is important to wait one week before washing your motorbike. If you wash it earlier, you risk washing the coating all down the drain. One week is a period that is needed for the coating to cure properly.
Wash your motorcycle every one or two weeks.After waiting for seven days after the coating application, it is important to start washing your vehicle regularly. A regular wash is important and necessary because small degrading materials get embedded into the coating and might damage it. For this reason, it is important to wash your ceramic-coated motorcycle at least every two weeks.
Use a special wash product. You should never use regular household cleaning products because they might contain corrosive elements. Instead, use dedicated automobile-specific car soaps that are pH neutral. They are the best products for washing ceramic-coated vehicles as they are delicate and do not damage the coating.
Do not wash your motorcycle in direct sunlight. If you wash your vehicle in direct sunlight, there is a risk that water streaks and spots will form. Moreover, direct sunlight creates heat that will cause cracks on your motorcycle's ceramic coating. Therefore, it is recommended to wash your vehicle in a garage or under a shade.
Use the two-bucket method. It is the vehicle wash method, in which two buckets are used: the first bucket is for washing, and the second one – for rinsing. The first bucket used for washing should contain a solution of water and a special wash product for vehicles. The rinsing bucket should contain pure water only.
Do not airdry your motorcycle. Air drying is not good because it leaves water spots that can stain your motorbike. It is better to use a microfiber towel for drying your motorcycle instead.
Remove contaminants from the coating immediately.Certain contaminants, including bug splatters, tree-sap, and bird droppings, are acidic, meaning that they can damage the coating. For this reason, they should be removed immediately. It is recommended to blot and not to wipe, so that the contaminants are not spread on the ceramic coating.
Apply maintenance boosters. Maintenance boosters are products that are usually applied immediately after washing your motorcycle. It is recommended to apply them every 3-4 months. You should only use specified ceramic coating maintenance products. Do not use wax or any other sealants in order not to hinder the functionality of the ceramic coating.
Do an annual maintenance checkup. Make sure to check in your motorcycle to the detailed who applied a ceramic coating. They will inspect the coating, rejuvenate it, and restore your motorcycle's protection and shine.
If you do not take care of ceramic coating for motorcycles properly, you will notice the loss of shine, reduced hydrophobicity, and damage to your paintwork. However, if you take care of it by following the tips provided above, the coating will serve you well for many years.
Professional Ceramic Coating Services in Arizona, Texas, Nevada, Idaho, Utah, and California
Do you want to protect the beauty of your motorcycle and make it shine on the road? You need a ceramic coating that will keep your bike in great condition for a long time. At Bob Moses Ceramic Coating, we apply a Sensha SiO2 glass coating that can last up to eight years. Bob Moses Ceramic Coating is a nationally recognized ceramic coater with excellent rating on Facebook, Yelp, and Google. We serve all types of vehicles in Arizona, Texas, Nevada, Idaho, Utah, and California. If you have any questions or you want to know more about the coating services we offer, feel free to contact us.