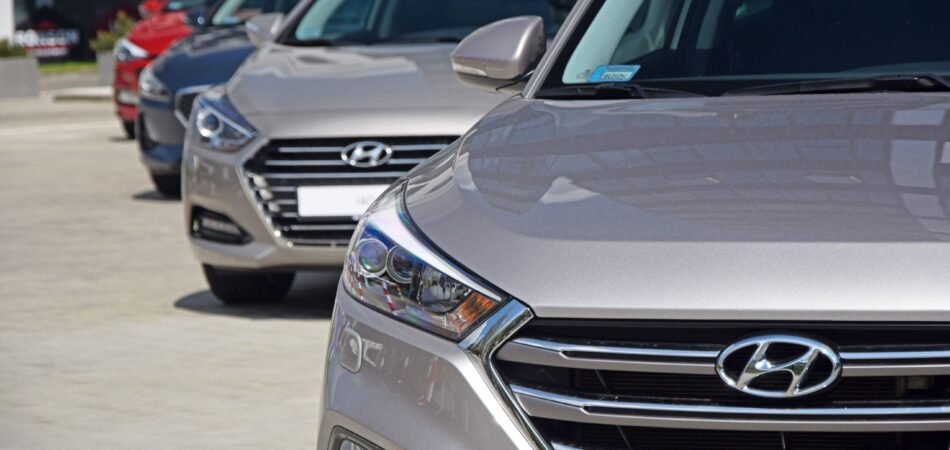 Over the years, car detailing has become progressively popular, with many individuals choosing varied services to maintain the condition and appearance of their cars. Inclusive in these services is ceramic coating. Ceramic coating has garnered plenty of attention recently and for excellent reasons.
Ceramic coating for Hyundai is one of the best solutions that offer a range of benefits to vehicle owners. In this article, we will look at Bob Moses Ceramic Coating in more depth and also examine the benefits of Hyundai ceramic coating in particular.
Regarding Bob Moses Ceramic Coating
Bob Moses Ceramic Coating is a noteworthy brand in the car detailing industry, offering a mix of services to cater to the needs of vehicle owners. The organization has been active for over a decade and has established a reputation for bringing high-quality services that have met and exceeded customer expectations.
From standard car washing and detailing to more high-level services like ceramic coating, Bob Moses has all of it on offer. The brand is dedicated to only using the best techniques and products to ensure your vehicle performs and looks its best.
Hyundai Ceramic Coating Benefits
Hyundai ceramic coating is an advanced-quality solution that gives vehicle owners many benefits.
Below are some of the listed advantages of using this coating:
Defense from environmental harm
One of the key benefits of Hyundai ceramic coating is that it gives excellent protection from environmental harm. This is because the ceramic coating also establishes a durable barrier that maintains the car's paintwork after it comes into contact with harsh weather conditions, UV rays, and other environmental contaminants, which can cause damage over time. Because of this, ceramic coating can cause your car to look good for a longer time and require fewer repairs and touch-ups.
It makes for easier maintenance
Another important benefit of Hyundai ceramic coating is that it makes maintaining your vehicle much easier. This is because the coating is hydrophobic, which means it repels water and other forms of liquid. This makes cleaning your car much easier because grime and dirt are less prone to stick to your vehicle's surface. In addition, the coating helps to resist dulling and fading over time, which means the need to wax and polish your car frequently won't be needed to keep its shine.
Long-lasting protection
Hyundai ceramic coating is a sustainable solution that can protect your vehicle for a long time. This means you won't need to worry about the reapplication of ceramic coating, so that you can enjoy the advantages of coating for a long while. It's also important to note that the coating can resist yellowing and fading over time, so your vehicle will look good over a long period and for many years.
Improved appearance
Hyundai ceramic coating can make the appearance of your vehicle look better. This is because the coating adds a layer of gloss and depth to your vehicle's paintwork, making it look better and stand out compared to other vehicles on the freeway. Furthermore, the coating can protect your vehicle from color fading, ensuring it keeps its vibrant color for longer.
Here's how Bob Moses Ceramic Coating Can Help
Bob Moses can certainly assist you if you want Hyundai ceramic coating for your vehicle. The organization works with a team of experienced technicians who are up to date with the latest techniques for applying ceramic coatings. They only utilize the best equipment and products to ensure your vehicle looks its best and is protected from environmental pollutants.
Furthermore, Bob Moses Ceramic Coating provides various services, including waxing, detailing, and washing. This way, you get all the required services in a single place.
Contact Bob Moses Ceramic Coating Today
In conclusion, Hyundai ceramic coating is a high-quality option offering various advantages to vehicle owners.
From protection from environmental harm to straightforward maintenance and improved appearance, there exist many reasons that justify why ceramic coating is becoming particularly well-known and used in the car detailing sector.
Bob Moses is a trustworthy provider if you want a ceramic coating for your vehicle. This brand delivers high-quality services, which can help you get the results you are searching for.
Working with a trusted provider is imperative when deciding to spend money on a high-quality service like ceramic coating. This service provider needs the experience and knowledge to ensure the job is done properly. In this case, Bob Moses has a strong reputation for delivering outstanding services that exceed its clientele's expectations.
So, even if you need a standard car wash or a posher service like ceramic coating, Bob Moses can help you to get the results "embedded in your heartbeat."
Ceramic coating is a fantastic option to consider if you want to protect your vehicle from environmental harm, improve its appearance, and make maintenance a breeze. And with Bob Moses Ceramic Coating, you can count on us to deliver a top-notch service that makes you smile.
You'll be working with the best because we are a trusted provider who will deliver mind-blowing results. Why wait? Get in touch with Bob Moses Ceramic Coating today to learn more about how ceramic coating can benefit your vehicle.