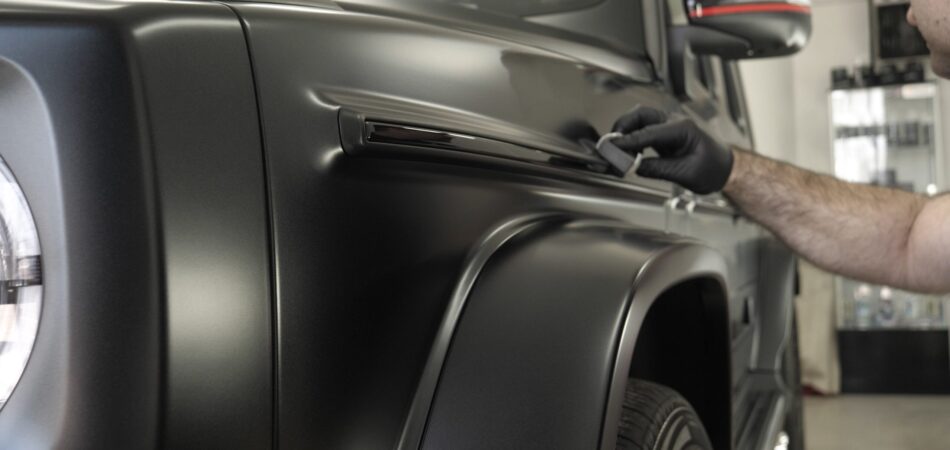 If you are searching for an impactful process to keep your car's paint job appearing new and protect it from environmental pollutants, then a professional ceramic coating could answer your need. Definitively, ceramic coating is a protective application applied to your vehicle's paintwork, which can help prevent swirls and additional damage.
Although this is a fantastic alternative to keep your car looking new, can you tell when it's time to get it ceramic coated? This article discusses seven signs that will help guide your decision.
Your Vehicle's Paint Appears Faded and Dull
If you've observed that your vehicle's paintwork appears faded and dull, it could be time to get your car ceramic coated. Making a ceramic coat application can assist in restoring the shine of your car's paint and keep it looking spanking new.
You Have the Desire to Protect Your Vehicle Paint From the Elements
If the place you reside in has rough weather conditions, like extreme cold, humidity, or heat, getting a ceramic coating may be a consideration. This is because a ceramic coating can assist in protecting your vehicle's paint job from environmental elements and also stop harm permeating from rainfall, sun exposure, and alternate weather conditions.
You're Looking to Cut Down on Money and Time Spent on Car Maintenance
If you constantly spend your valuable time and money on car maintenance, applying a ceramic coating to your vehicle could be your next big bet for the solution you need. By choosing a ceramic coating, you do more than advance your vehicle's beauty and aesthetic appeal; you enhance its longevity and durability overall.
Ceramic coating is made of strong, durable components that inadvertently cause a protective layer when applied to your car's surface. It forms a protective barrier against pollutants like grime and dirt.
This coating is engineered to give the best protection from acid rain, UV rays, and additional environmental pollutants, which can potentially harm your vehicle's paintwork in the long haul.
Including this protective layer can save you a lot of money and time when it comes to maintaining your car because you won't need to polish or wax your vehicle's surface often.
Furthermore, applying a ceramic coating to your car's surface makes cleaning more efficient. Because of its hydrophobic composition, the coating can repel water and stop grime and dirt from sticking to your vehicle's surface.
An added advantage to this is that your car remains clean for longer, and you don't have to wash it a lot. If it is dirty, you only need to rinse your car using a hose pipe. When you do this, you will notice that the grime and dirt will slide off easily.
This assists you in conserving water and saves you a lot of time, making it an eco-friendly "answer" to your car maintenance problems.
Increase the resale value of your vehicle
Upgrading the resale value of your vehicle can be a valid reason to invest in ceramic coating. A professionally applied ceramic coat can give a layer of protection that can assist in keeping your vehicle's original appearance and state. As you may be aware, this is a valuable asset when you resell your car in the future.
A vehicle with a ceramic coat application is more prone to be in a better state, with less visible damage. It will look more polished and newer than a vehicle without a ceramic coat. Inadvertently, this will enhance the vehicle's perceived value when potential buyers focus on it.
Apart from the details mentioned above, ceramic coating can make your vehicle more attractive compared to similar models. A well-maintained vehicle with a ceramic coat application can capture the attention of prospective buyers and make it distinct compared to other cars, which could have visible wear and tear.
When you invest in professional ceramic coating, you inadvertently give your vehicle a competitive advantage in the market and upgrade its resale value, making it a rewarding investment in the long haul.
You want to maintain the "look" of your car
If you truly love your car and take pride in its appearance, you certainly want to keep it looking new for as long as possible. In this case, ceramic coating can assist. A ceramic coat can protect your vehicle's paintwork from harm and keep it in a "new-looking state" for longer.
You're looking to protect your vehicle's paintwork from chemical damage
If you clean your car using acidic products or harsh chemicals, a ceramic coating can help keep your car's paint job from harm caused by chemicals. Applying a ceramic coat application can help to stop damage caused by chemicals. Ceramic coating adds a protective layer and protects the vehicle's paintwork from such elements.
You're looking to cut the amount of polishing and waxing you need to do
A ceramic coating can assist when waxing and polishing your car to maintain its shine becomes daunting. Adding ceramic coating can help reduce the polishing and waxing you need to do by giving a protective layer that lasts long and keeps your car looking fantastic.
Last but not least, a professionally done ceramic coating can provide many benefits for your vehicle's paintwork. This includes protection from harm caused by chemicals, contaminants, and the elements and also cuts down on how much maintenance you need to keep your vehicle looking new.
If these signs are part of your life experience, contact Bob Moses Ceramic Coating to apply a professional ceramic coating to your car. It's an investment.